We were lucky enough to install a  GivEnergy Solar + Battery system right before all of the energy price chaos ensued.
One of the reasons we were drawn to the GivEnergy system was a comprehensive API that I knew could become useful in the future with home automation, smart tariffs and the like.  Thankfully Octopus are very forward-thinking in this regard too so I've been able to sign up for Octopus R&D Labs which will also interface with Tado, Solar Edge, nCube and many more.
One thing I have found clunky though is connecting my inverter to the Labs API so here are some simple steps!
In R&D Labs go to DEVICES and click the add or + button
Choose GivEnergy as the brand and give it a name (eg Inverter + Battery)
Now you need to enter your GivEnergy username + Password and a device API Key obtained from the GivEnergy portal under Account settings + Manage Account Security
Go to the dashboard and add device.  You can add your "Solar" (Inverter) and then add your battery.
To setup your smart Octopus tariff you then head to the device and hit the CONFIGURE button top right
No choose to configure the device and accept the defaults or edit them if you please
That's it!
I've added the following to show where my Devices tab is: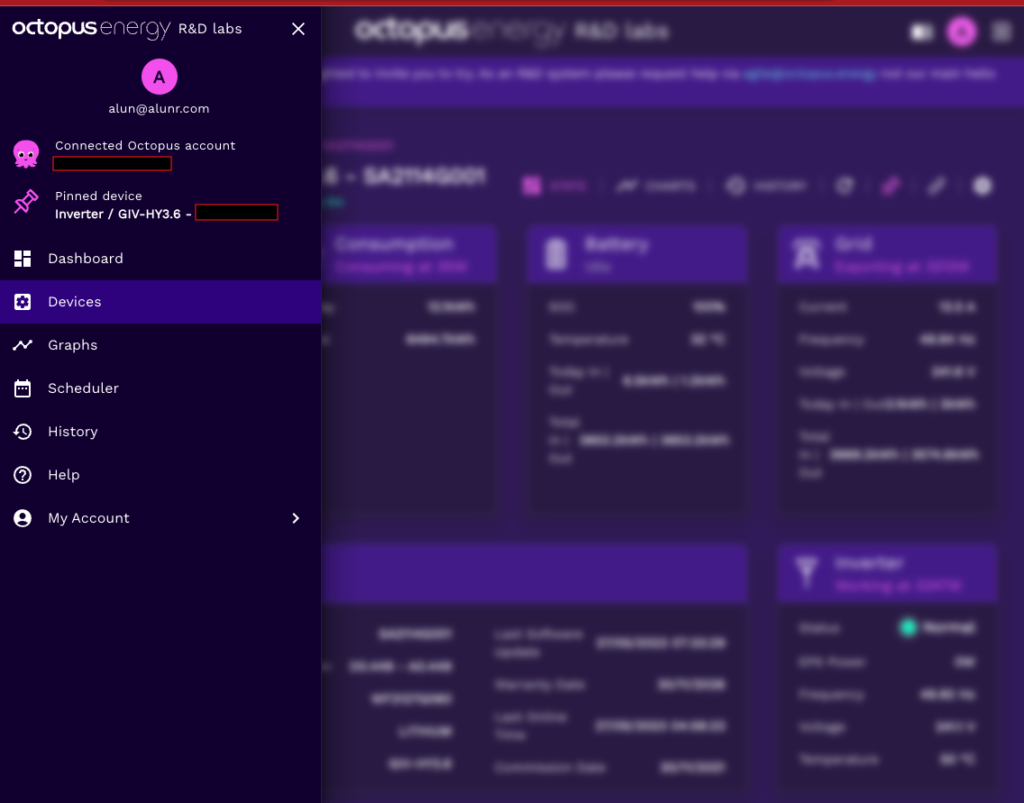 Mobile navigation issue: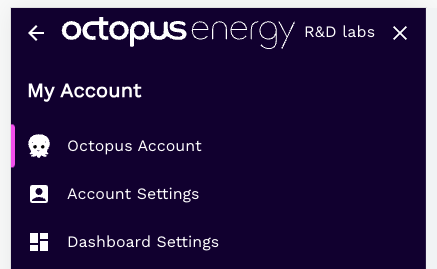 Hit the arrow on the top left and hopefully you'll see your main navigation